nLab


funding of the nLab
Contents
Overview
In 2021, the nLab will move to the cloud. To fund the running of the nLab in the cloud, we have decided to rely upon funding by donations.
In the autumn of 2020, at the kind initiative of Brendan Fong, the nLab decided to collaborate with the Topos Institute for the practical side of this: the Topos Institute is legally able to handle donations, and the financing of the nLab will be handled by the Topos Institute. The Topos Institute owns the cloud account in which the nLab will be run.
Plan
In March 2021, the nLab made an initial request for donations to support the running of the nLab, via the Topos Institute. Thank you very much to everyone who donated! The amounts raised should be sufficient to finance the running of the nLab for a number of years, and no further request for donations for this purpose will be made until necessary. It is possible in the future that funds donated to the nLab may be put to the development of the nLab in other ways, but there are no definite plans for this yet.
Financial overview
The current state of the nLab finances is as follows. It will be updated regularly, probably monthly, quarterly, or bi-annually. All sums are in US dollars.
| Month | Funds | Income (one-off donations) | Income (monthly donations) | Expenditure |
| --- | --- | --- | --- | --- |
| March 2021 | 6573 | 6505 | 68 | 0 |
Donate!
If you like to support the Lab financially, you are welcome to send a donation (a one-off fixed amount or a running monthly sum) through the following mechanism, kindly provided by the Topos Institute (thanks to Brendan Fong!):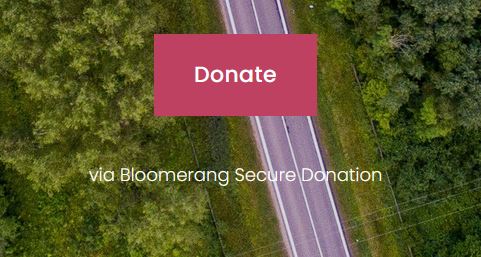 Clicking on the link you will be asked for your credit card details and the intended sum, as in any online transaction. It's quick and straightforward.
Please be sure to pick from the menu "My donation is for…" the field "nLab Online Wiki Restricted Fund":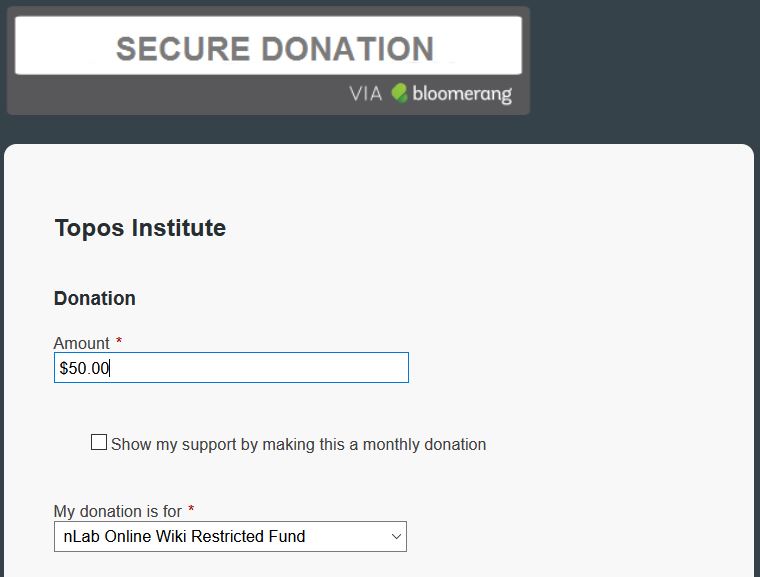 Thanks for your support!
The details of donations will not be made public. The nLab will view itself as equally indebted to those who contribute a smaller amount as to those who contribute a larger amount. When we work on the nLab, we work for everybody: those who have made a donation, and those who have not.